10 things to do before you submit your loan application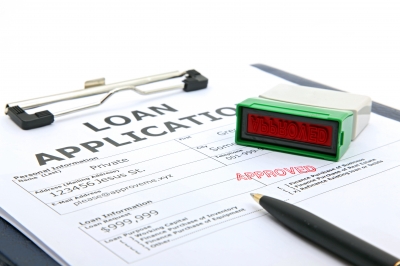 Have you completed your loan application?
Are you about to click the submit button?
Hang on a second before you do and read this guide to make sure you've covered the checklist. Boost your chances with simple tips to make lenders want to give you the cash.
1. Always check your credit score
Before you decide to submit your loan application, access your credit report to gauge your credit worthiness. Submitting a loan application with a low credit rating may harm you in the long term. Lenders frown upon those who ask for a £10,000 with minimal evidence of past borrowing.
2. Identify purpose for borrowing
There are multiple reasons for borrowing. A loan to pay off existing debts will have different requirements from borrowing for a wedding. Tailoring your loan for the purpose is necessary as it will reduce your costs and give your more flexibility.
3. Affordability is the corner stone of smart borrowing
Get a calculator out to work out your repayment plan. If you discover taking out a loan will be unaffordable in the long run, it's probably wise to take a step back. Never under any circumstances borrow money when you cannot afford to make the monthly repayment.
4. Calculate the interest payment – Don't let it bite you later on
Carrying on from the previous tip, work out the interest payment you will have to incur. Sometimes interest payment may end up costing higher than
5. Beware of hidden fees
Hidden fees are a customer's worse nightmare. Make sure when you submit your loan application there are no upfront fees. Everything must be clear to you when it comes to costs. Some credit brokers may charge you a fee for processing your application to a lender.
6. Plan for bad credit
For those of you worried about bad credit don't despair. Bad credit loans are aimed at people in your position but without the perks borrowers with strong credit get. This translates to limited amount of money you can borrow, and a higher interest rate
7. Can you handle the debt?
Debt is the elephant in the room when it comes to borrowing. Now there's always good debt and bad debt. If you cannot afford the additional expenditure to repay the loan, perhaps you should delay your plans until the situation improves. Always seek debt advice before you borrow money and weigh up the options in front of you.
8. Consider paying loan off early
Paying off the loan early is highly recommended. It reduces your cost, demonstrates sound financial behaviour to lenders, and boosts your credit rating. Using spare cash to pay off loan always makes sense as it will cost you more to borrow than earn via savings.
9. Beware of the consequences
Taking out a loan can be a risky business. You may lose your job, fall ill, or lend money to family at the wrong time. All of these things can happen to us at any time during these unpredictable times. Make sure you're protected a have plan b ready to be deployed.
10. Get a second opinion – speak with experts
It's always wise to get a second opinion by speaking with loan advisers. Getting impartial and expert advice will open your horizons as more suitable options may become available. Whether you're looking for a personal loan or secured loan it's always to ask the experts first.
Here at Click Finance we've helped so many customers get access to finance. You can call us on Freephone 0800 999 8765 or if calling from a mobile please call 01625 683683. If you still feel confident about borrowing then feel free to submit your loan application today and we will contact you as soon as possible.
By Yousif Hussain
Image courtesy of Vichaya Kiatying-Angsulee/FreeDigitalPhotos.net