Are you aware of debt?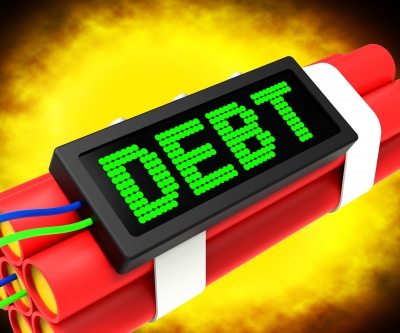 Borrowers seeking to obtain loans must be aware of the possibility of being in debt. It's almost inevitable that debt has become part of households' lives as millions of us rely on credit to live by and pay our bills.
It's becoming almost natural to be in debt. The trick is however to be aware of the level of debt you accumulate and make sure it doesn't not have a severe impact on your personal and financial life.
So the question that one must ask at this juncture is how much people are aware of debt? We constantly hear in the news about people in debt struggling to feed their children, losing valuable possessions and losing their employment.
Debt charity Step Change this week launched Debt Awareness Week to encourage people who may struggle as a result of over spending over the Christmas people, to deal with their debt problems sooner rather than later by talking to the right people. Initiatives to seek free debt advice are more than welcome under a climate of financial uncertainty that makes the lives of millions borrowers filled with uncertainty.
Recent studies indicated that 1 in 2 people wait over a year to seek help about their debt problems. This sets a dangerous precedent with borrowers able to get access to credit like payday loans that charged huge amount of interest which attracted national publicity and forced regulator to look into the industry.
The charity has identified danger signs that borrowers are ought to be aware of when dealing with debt. This may include hiding bills from your partner, have multiple credit cards which to fund spending, and lack of emergency funds to fall back on when creditors ask for repayments.
Spotting the danger signs of debt fast is fundamental to dealing with the problem. Free advice is at hand from various sources like Step Change and the Money Advice Service who have experiences in providing the appropriate action to dealing with debt.
Remember that accumulating huge debt will have a negative impact on other aspects of your personal finance. For example your credit score will be reduced as a result, making it difficult to obtain credit in the future. Demonstrating responsible financial behaviour to lenders is most welcome when you want to apply for a loan.
The message of this article is to take control of your finances by being aware of debt and seeking free advice from experts as soon as possible. Never build debt that is unsustainable in the long term, and understand the danger signs when they occur. Remember that help is always at hand and you're not alone in your fight against debt.
By Yousif Hussain
"Image courtesy of [Stuart Miles]/FreeDigitalPhotos.net"