Are you prepared for the rate rise?
It's well documented for a while now borrowers have been benefiting from the low interest rates imposed by the Bank of England but a new report has warned that a sudden increase could see the UK economy that relies so much on consumer spending go back into recession.
The biggest beneficiaries of such policy have certainly been people with mortgages - around 11.2 million according to recent figures - who have seen interest rates reduced dramatically since 2008.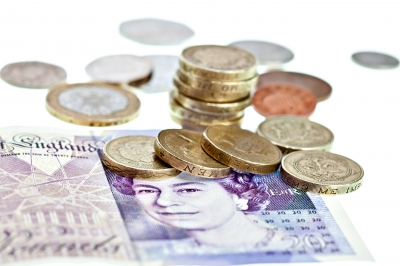 For example if you had taken a fixed mortgage for five year with a 25% deposit, the interest would have been at around 6.4%. Fast forward to 2014 where you have a continues decrease in interest rates according to The Bank of England and a similar fixed five year mortgage is now at 3.3%.
However new findings suggest that if interest rates increase once again –as expected- households will see their disposal income declining sharply which in turn can impact the economic recovery and increase the shadow of recession.
Forecasters have been predicting a 3% growth in the UK economy for this year based on current interest rate levels however a rise in interest rates will see such growth declining to 1% in the foreseeable future.
According to Ros Altman who is an expert in economic recovery low interest, rates has not always been good news for everyone including small businesses who cannot borrow on preferable rates, and young people who pay for high rent due to house prices consistently rising.
She said "Small businesses, who still are unable to borrow on decent terms, youngsters struggling to pay increased rents as house prices have kept being pushed up, older generations whose pensions and savings income has been hit," she says.
"All savers have lost out because the income they might have previously got on their savings has been cut dramatically [and] anyone buying an annuity has lost out significantly."
The average two year fixed rate saw an increase from 3.52% on 1 April and rose to 3.61& by the end of the month, the fastest rate for two years. New research by moneyfact.co.uk highlighted that if you took out mortgage of £250,000, there would be an extra payment of £290.88.
The Mortgage Market Review (MMR) has played a major role in destabilising the market alongside unpredictability in the swaps market.
Mark Carney, governor of The Bank of England has promised to gradually increase interest rates, emphasising that economic recovery will not be risked.
If you're looking for a secured Loan get in touch with Click Finance by visiting our website here and fill in our short application form and we'll find the best secured loan for you.
It takes less than a minute
By Yousif Hussain