Bad Credit Loans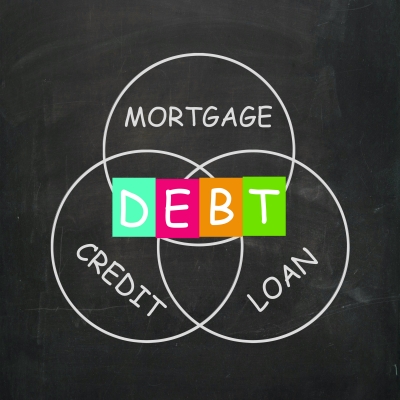 A bad credit loan is just that: a financial product designed specifically for those people with a bad credit record.
There are a number of reasons why you may have a poor credit history. These may include having missed payments on previous credit agreements or having been declared bankrupt or issued with a CCJ. Even if you have never taken out a credit card or loan before, you could still have a poor credit score because lenders haven't any evidence to support the fact that you are able to successfully manage your borrowing.
Normally it will prove more or less impossible to obtain credit from a mainstream lender if your credit history is poor. The main advantage of bad credit loans is that they allow people in difficult financial situations to actually get accepted for loans that they would otherwise not have access to.
This can be an absolute lifesaver to those who need to take out a loan, either to fund an essential purchase or to consolidate their other borrowing into one more manageable payment.

A second advantage of such loans is that they can help to repair your credit rating, as long as you manage them responsibly. This is because if you repay them on time and in full, you have demonstrated to future lenders that you are a good prospect for further credit should you require it.
The main drawback of this type of loan is that the interest rates tend to be far higher than average. As people applying for bad credit loans have generally had issues with their finances previously, they are regarded as a much higher risk by potential lenders - hence the caveat of the high interest rate.

BC loans may be either unsecured, meaning that the lender cannot make any claim on your property should you default, or secured, meaning that the debt is secured against an asset (normally your home).

Do bear in mind that if you opt to go down the secured route, you may end up paying a lower interest rate, but your home will be at risk if you find that you can't manage the repayments at any point. Unsecured loans are less risky, but you will not be able to borrow as much.

When you are considering how long a term you would like your loan to cover, remember that you will pay more interest overall if you decide to go for a long repayment period.

It is also worth considering the fact that the interest rates on bad credit loans can be tiered, dependent on how much you choose to borrow. The bigger the loan, the lower the interest rate is the general rule of thumb. This means that sometimes it can make sense to borrow slightly more than you need to get on a better rate of interest.

There are a number of different specialist loans for people dealing with bad credit, so make sure you do your homework before putting in any applications so that you get the best possible deal on BC loans. You could also consider debt consolidation loans if these would suit your needs better.
"Image courtesy of [StuartMiles]/FreeDigitalPhotos.net"