Bank of England Interest rates to stay, For NOW!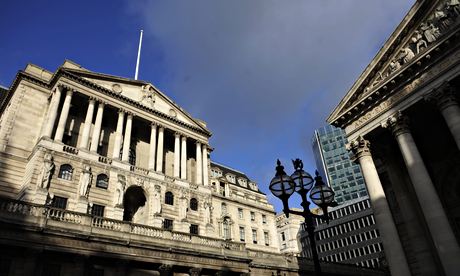 The Governor of the Bank of England today said that interest rates will stay low for "some time" as the economy steadily returns to normal.
Mark Carney played down fears of sudden hikes in mortgage bills for millions of families later this year and said the cost of borrowing will remain at a historically low level for many months.
Some analysts had thought the recent strength of the UK economy might force the Bank to raise rates before the second quarter of next year, but this now appears less likely.
Following Mr Carney's comments the pound was down 0.3% against the dollar at $1.6778 and dropped 0.35% against the euro to 1.2236 euros.
The Bank's Monetary Policy Committee (MPC) have kept rates at the historic low of 0.5% for more than five years, amid worries that the finances of many individuals and businesses remain too weak to withstand a rise.
But the pace of economic recovery is picking up, and last week the Organisation for Economic Co-operation and Development (OECD) raised its UK growth forecast for this year from 2.4% to 3.2%.
The Bank now believes slower productivity growth will mean unemployment will fall faster than previously expected and the amount of slack in the economy will be completely absorbed by the beginning of 2017.
Unemployment is expected to fall to 5.9pc by the end of the forecast period in 2017, from a previous prediction of 6.3pc