Beware of Fake Loan Scams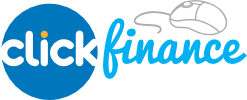 Unfortunately, more and more people are being targeted by bogus loan companies and credit brokers. People with poor credit ratings are most likely to be the victims of these fraudsters, who always demand a fee upfront for their bad credit or BC loans, which, of course, they fail to deliver.
How to Spot a Loan Scam
Fake loan companies always ask for a set-up fee and often also ask for transfer fees or no-guarantor fees. They promise to pay your loan into your bank account on immediate receipt of the fees, but this never happens. You may even receive more phone calls from them, asking you for more money before you receive the loan. Of course, the loan will never be deposited into your bank account.
These bogus companies can be quite difficult to detect, but remember that they will always ask for fees to be paid in advance. They may use the name of a reliable lender or broker to persuade you that they are trustworthy, referring you to their websites for example, even though they actually have nothing to do with the website's owners. Their office addresses will almost certainly be false, and if you phone them, your call will probably be rerouted.
Many fraudulent firms ask for the fees to be paid by Western Union transfer, which means that you will not even have a record of where your money goes. Western Union transfers usually end up outside the UK.
How to Protect Yourself Against Bogus Loan Companies
Always avoid loan companies that cold-call you. Be very wary of companies that ask you to pay upfront fees. Do some research on the company before you seek to borrow money from them. All loan companies require a licence issued by the Financial Conduct Authority, (FCA). Some fake companies actually quote the company registration numbers and consumer credit licence of other authentic firms. If anything seems suspicious to you, don't pay any fees.
You can check up on a loan company by viewing the Consumer Credit Public Register. You can find it on the FCA's website. The register shows all lenders who are licensed by the Financial Conduct Authority, as well as lenders who have had their licence suspended or removed. You will also be able to see details of other trading names the lender may use. If the lender you are considering is not listed as having a current credit licence, don't borrow from them. It is as simple as that.
What to do if you are a victim?
Research - You should search the Consumer Credit Register and Financial Services Register to find out whether the firm is, or has been, regulated by the FCA. If you deal with a consumer credit firm that does not have interim permission or our authorisation you will not be covered by the Financial Ombudsman Service if things like this go wrong.

Report - Action Fraud will be very pleased to take calls from anyone who has been the victim of a scam or suspects fraudulent activity. They can be contacted on 0300 123 2040 or you can report your suspicions through an online form on the Action Fraud site.