Borrowing money when unemployed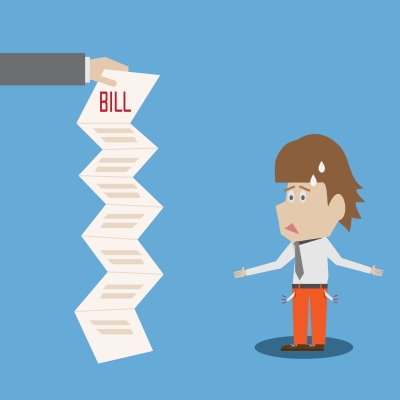 Borrowing money when you are unemployed is not easy. Being out of work will have repercussions on your financial situation as income suddenly dries and deadline looms to pay the bills. The immediate instinct is to take out a loan to solve your temporary cash flow problems but the path to credit may not be as smooth as you think.
The lack of a full time job and a regular salary is not a combination you want to have when you submit a loan application. It's true that some lenders specialise in dealing with people in such profile but it can sometime be to the detriment of the borrower.
Lenders are becoming more strict about who they give credit to. Stringent tests are being carried out on potential borrowers to gauge their credentials to make sure loan repayment is met on the agreed timescale. Some reports are even suggesting personality tests will soon become compulsory for borrowers looking to take out a loan, mortgage, or credit card.
Loans for the unemployed
To get straight to the point you can get a loan if you don't have a job and a salary. There are cases of unemployed applicants who wanted to credit and got offered a loan solution but with a limited perks. Forget about cheap loans with unlimited amounts and low interest.
A guarantor loan is a solution where you can borrow up to £7500 designed for those who struggle to get accepted for credit by mainstream lenders. You will need to get someone to vouch for you in case you cannot meet the repayments and probably have to accept high interest rates that come with it.
There have been rare cases where the unemployed person happens to be a homeowner. A secured loan can be offered to you if you are desperate but this is a very risky strategy because you can lose your home if you fail to make the loan repayment. Avoid making decisions that could have serious consequences on you and your loved ones.
Impress with credit score
One tactic you can deploy to impress lenders when you are out of work is to boost your credit score. This can be achieved by registering on the electoral roll and resisting the temptation of making multiple applications for credit, be it a loan or a store card. Every time you make a failed attempt at borrowing money, it will be entered on your credit report to be seen by every lender you will deal with.
Another way to impress is to keep up with any repayments you currently have. Missing repayments will quickly destroy the good work you did in the past so use any means necessary, including savings if you have any, to pay your creditors on time.
If you are currently unemployed and looking to take out a loan, speak to us first before you fill out the loan application. Call us today on Freephone 0800 999 8765 or visit our contact us page if you want to write or email us.
By Yousif Hussain
Image courtesy of gameanna/FreeDigitalPhotos.net