Can I Get a Secured Loan When My Credit Score Is Low?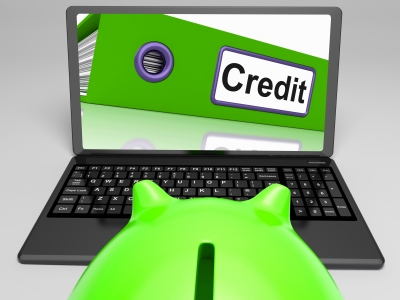 If you've been through some trials and tribulations with your finances in the past, you may be wondering if you'll be considered eligible for credit now that you are back on track.
The simple answer is yes, though there are a number of caveats. You may find that you will need to accept a much higher interest rate than average if you want to take out an unsecured personal loan; conversely, if your credit score has not yet recovered to a figure considered acceptable to the provider, you may be rejected for this type of product. However, providers of secured loans are likely to look upon your application with greater flexibility. This is because, in order to take out any sort of secured finance, you will be required to offer your property as collateral to secure it.

Before applying for your loan, take some time to sit down and do some thorough research. The type of product you apply for will in part depend on how much to want or need to borrow. If you need less than £25,000, a personal loan could be a good fit providing your credit rating is in fairly good shape. If it isn't, or if you need to borrow more, you will almost certainly have to look at secured loans. While a secured homeowner loan can be a fairly low-cost way to borrow (certainly in terms of month-to-month costs), it is also a big responsibility to take on. Fail to make your repayments and you will face the prospect of losing your home, so applying for a loan of this type is not a decision to be taken lightly. In addition, because these sorts of loans are generally structured to be repaid over a longer time frame - up to twenty-five years in some cases - you will pay back a substantial amount of interest. Moreover, even if you are confident that you will be able to afford the repayments in the short term, are you sure that that will be the case going forward? You will need to be very confident indeed that you will be able to afford to repay what you owe according to the terms and conditions in your loan offer. If you have doubts, don't sign up until you have consulted a debt charity about the best way to manage your debt.

If, after carrying out your research and shopping around for a loan, you do decide to go ahead, it could be in your best interests to consider adding some insurance to cover your repayments in the event that you find yourself unable to make them due to ill-health or unemployment, for example. Though PPI (Payment Protection Insurance) has been subject to some bad press over recent years, it can be a lifeline should you fall on hard times in the midst of repaying a large loan. Of course, taking out insurance will mean that your monthly commitment will increase, so do make sure you factor this in when considering the matter of affordability. Finally, always double-check that the insurance policy covers your specific circumstances, and always read the terms and conditions very carefully indeed before signing on the dotted line.