Consolidating Your Debts with a Secured Loan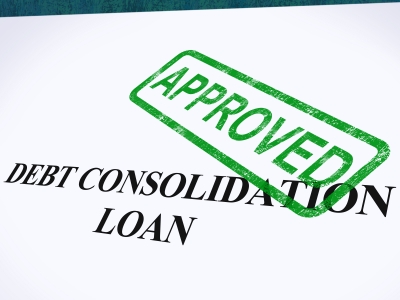 Secured loans are used by borrowers to serve a number of functions. Some homeowners find them a convenient way to fund improvements to their property - for example, an extension or other costly renovation. This can be a good idea because such works often add value to a home, meaning that the money borrowed is being well invested.
The main thing to bear in mind when considering secured loans is the fact that they are a riskier prospect to you the borrower than an unsecured product. Because your home is used to secure a loan of this type, if you default it can be taken by the lender and sold to recoup their costs. That is why you should never take out a secured loan unless you are very confident indeed that you will be able to afford the repayments right up until the end of what could be a fairly protracted term.

Secured loans are often used to consolidate debt. In this case, the logic is that by taking out one loan and using it to repay all of your existing debt, you will be left with only one repayment to keep on top of, and you could reduce the interest you are paying by dispensing with multiple products from multiple lenders. If you are a careful borrower, this could be a good way for you to simplify your finances and get back on top of things. However, if you are struggling with your level of debt, taking on further credit is unlikely to be a good idea. In this case, you should seek help and advice from a debt charity.

If you decide that consolidating your debt is the best way forward in your particular circumstances, you should always take some time to shop around for the very best deal available to you. Interest rates and terms and conditions can vary pretty widely from lender to lender, so do make sure you read through all the relevant paperwork before committing to a particular deal.

Because the repayment term on a secured loan could be as long as twenty-five years, you need to think long-term when borrowing in this way. This is because while you may be able to comfortably afford the repayments now, can you be sure that this will still be the case in ten to fifteen years? If you are unsure, you should consider taking out some insurance to cover you in the event that you lose your job, become unwell or are otherwise indisposed and therefore forced to default. Though this insurance is an additional cost that you will need to factor into your calculations, you may be very pleased you have taken it out further down the line if you run into difficulties. Remember that your home will be at risk of repossession if you fail to stick to the agreed repayment schedule, so this way of borrowing is not to be taken lightly.

All in all, a secured loan can be a relatively good-value way to borrow the money that you need, but only if you are confident that you will be able to afford the repayments right up until end of the term.