Do you have debt secrets?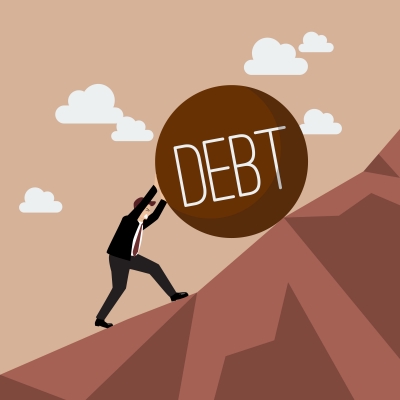 Living with debt secrets is one of the most stressful positions you can face in life. It's never nice living with money worries but to not tell anyone about your financial predicaments will not solve your problem. Recent studies have shown that almost half of adults in the UK have suffered with poor health as a result of financial uncertainty.
Lack of sleep, losing your job, or breaking up with your partner are all consequences of debt mounting up and not having any plans to deal with it. It is no surprise that the strength of personal health is so connected with personal finances which sometimes can go through a rough patch.
Debt secrets have also being a feature amongst couples with people not telling their partner about their spending habits. The debt advisory study claimed that 20% of people decided to hide their debt from their loved one with women twice as likely as men at hiding their debt.
You never know when money emergencies crop up. You may get a phone call from your family asking you to lend them money for an urgent situation. Suddenly all of your savings that you've worked hard for over the years disappears over night and you're left on the brink of financial meltdown.
Debt is commonly seen as a taboo subject that no one should talk about. Not in public anyway. But the fear is instead of tackling the debt problem head on by contacting the appropriate channels, heads get buried in the sand and a small problem quickly escalates beyond our control.
The message should be seeking debt advice is no bad thing. In fact getting debt advice should be seen as the first step towards building a healthy financial future. You never know what an expert debt advisor will recommend for you as each circumstance differ. There is no one size that fits all when it comes to fighting debt.
From debt management plans to debt relief orders, debt solutions are being offered to consumers as a way to manage finances more effectively by coming to an agreement with creditors a and paying back only what you can afford.
A debt consolidation loan is another option you can opt for to start dealing with debt. It is simply a loan you specifically take out to pay off existing debts. Customers are likely to have several debts to pay off which mean consolidation debts becomes an attractive proposition.
With a debt consolidation loan you can reduce your monthly outgoings, reduce the total amount you have to pay back, and manage your debts easier as they will be all under one loan and one monthly payment.
If you may think a debt consolidation loan is a viable solution speak to us today for a frank and honest chat. Our advisers are specially trained in providing you with all the necessary information and explore other options in more detail. Free phone today on 0800 999 8765 or fill in the application form today and we will get back to you as soon as possible.
By Yousif Hussain
Image courtesy of Sira Anamwong/FreeDigitalPhotos.net