Future generation not deterred by new mortgage rules
The latest headlines about the intrusive type of questioning mortgage applicants have to endure to pass the eligibility test seems to have not have any impact on young people seeking to get on the property ladder. Loans advances have reportedly slashed as a result of what has been labelled as "Spanish Inquisition" questions
The new Mortgage Market Review (MMR) brought in last month was aimed to control erratic lending by imposing strict criteria for those who are dreaming of purchasing their own home, and putting affordability at the forefront of the agenda.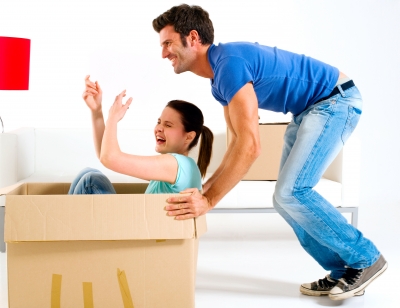 Many analysts predicted first time buyers will be put off by the strict process with latest figures suggesting that re-mortgage applications are falling by 12% as lenders clamour to apply the new rules set out as a result of the recent market review by the Financial Conduct Authority.
Some of the detailed questions borrowers have to answer as part of the strict application process include whether they have plans to have any more children and the number of times they have steak for dinner, forcing some analyst to claim families are suffering from such forensic approach.
However it seems young people are embracing the tight rules imposed and pressing ahead with plans to apply for a mortgage with latest figures indicating the age of the average buyer looking for a mortgage dropped to 36.9 in April, the lowest since September 2010.
It's fair to say that many first time buyers usually tend to be young people with dreams of owning property therefore we can presume they have clearly come prepared with all the appropriate armour to give them the best opportunity to be accepted. This would include managing their spending habits and the ability to prove they will make the mortgager repayments in the long term.
Brian Murphy, head of lending at Mortgage Advice Bureau, said: "It's a promising sign that confidence appears unshaken among younger borrowers. "We have seen the average age of buyers seeking a mortgage slowly falling over the last 12 months, which is a symptom of greater opportunity and movement in the market."
On a side note the number of products lenders are offering as a result of MMR has seen an increase of 5% during April with more advice being sought prior to applying for a mortgage.
There were a total of 11,416 mortgage products available to borrowers during the same month, increasing by 646 as direct channel products have fallen by 171.
By Yousif Hussain