Guarantor loans: The gateway to borrowing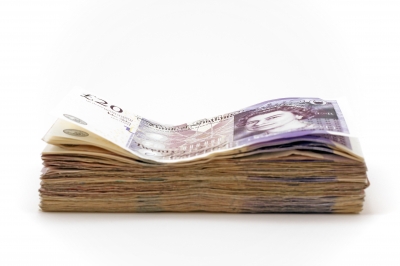 Guarantor loans are a great product to use as a platform to build your credit history and access cheap loans.
One common feature in the world of consumer credit is the number of people who struggle to access the most competitive rates as a result of poor credit history. Borrowers often feel they are stuck with not being able to improve their credit statues without realising it's possible to do so.
Creative borrowing
Seasoned followers of our blog will testify that one of the most popular borrowing tips we like to share is for the consumer to take time in shopping around for loans that are suited for their individual circumstances. You instantly might think this is a tedious task few are willing to participate in.
It's tiresome getting rejected by high street lenders for not meeting the eligibility criteria. We truly believe in the notion of 'creative borrowing' as an arsenal to help you find appropriate credit. The name of the game is tailored borrowing whereby you take a look at loan solutions, think of the difficulties you've faced in the past in trying to access loans and considering alternative solutions.
Why Guarantor loans?
Beginner borrowers should take baby steps with loans. Guarantor loans should be considered as such since it's really an alternative solution for those with bad credit. There is a limit to the amount you can borrow which is understandable and actually benefits the borrower.
The way guarantor loans work is by you supplying the name of someone who is willing to vouch for you. This person could be a family member or a close friend who is willing to pay off the loan if repayments are not met by you. A big commitment requires that individual to be willing to support you so naturally it has to be somebody you trust and know very well. Usually a guarantor ought to be someone with solid financial background preferably with a good credit score.
Reducing the risk
Reducing the risk is the name of the game for lenders. They want solid guarantees the money they will make available will be paid back with the agreed terms. There is no better way to alleviate any financial issues than to come armed with a guarantor willing to step in. Once lenders are satisfied with the guarantor provided, they should offer you reasonable rates which make the loan much cheaper than before.
Your credit score will most definitely improve once you manage to access and successfully pay off your guarantor loans. This in turn will mean the building of trust between you and mainstream lenders who will have evidence of your past financial habits.
If you think a Guarantor loan may be the ideal solution for you, head over to our Guarantor Loans section where you will find more information about the rates and how you can submit an application form. You can contact us on free phone 0800 999 8765 to speak with our expert loan advisers for more information.
By Yousif Hussain
Image courtesy of James Barker/FreeDigitalPhotos.net