How to get a personal loan when you're self employed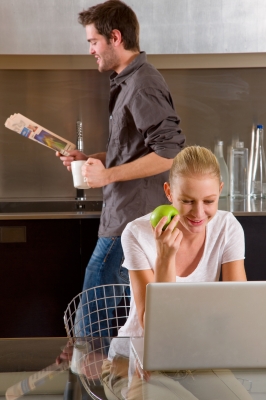 One of the most common questions we receive is about taking out a personal loan for people who class themselves as self employed.
Discover the type of questions self employed people should expect from lenders and preparations required before submitting your personal loan application.
Rise in self employment
The number of people registered as self employed has reached more than 4.6 million as more individuals are opting to become their own boss, choose their own working hours and schedule, and ultimately get more freedom to work on other projects.
This shift in attitudes towards work has meant a less stable income, low pay, and in some cases working longer hours than expected. Living under such circumstances makes it more plausible for self employed people to consider getting a personal loan to help them with cash flow problems or consolidate their debts.
Proof of income
Lenders understandably have become more stringent when it comes to borrowing money to the self employed or any profile of borrower. Gone are the days where providing a proof of income is not required. Lenders will demand to see your income and outgoing for the past two years. You will probably get asked to provide a P60 to demonstrate you've declared your earnings to the tax man.
Once the lender is satisfied with the evidence provided in relation to the proof of income, the process to get a personal loan should be straight forward. All is left to decide is the type of loan you need, the amount required, and agreeing the repayment plan.
Types of loans
As always self employed people should be aware of the types of loans available on the market. You can access an unsecured loan for a flexible lending option or a secured loan if you required borrowing a large amount for a big purchase.
Self employed people tend to borrow money for the same reasons a typical borrower might. The purpose can range from buying a new car, going on holiday, making home improvements, or consolidating debts. Remember your credit rating will also be a key factor into the amount you will have access to and the rates incurred.
Make sure you to compare the representative APR on the amount of loan you require. It's always wise to use a loans calculate to discover how much you will borrow, the length of time, the monthly repayment cost and the total amount repayable over the period of borrowing.
If you still have more questions about personal loans for the self employed, don't hesitate to contact us today for expert advice. Call us on Freephone 0800 999 8765 or discover the range of loan solutions that could be suited for your individual circumstances by visiting our website https://www.clickfinance.co.uk
By Yousif Hussain
Image courtesy of Ambro/FreeDigitalPhotos.net