How to Lighten the Burden of Your Christmas Debt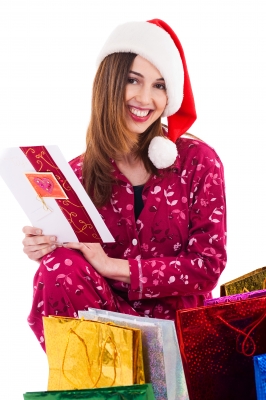 Many of us will be counting the costs of Christmas at this point in the New Year and wondering how we can turn our finances around.
As the post-Christmas bills start to drop through the letter box, what is the best way to deal with debt? There are a number of things to think about.

If you have built up a credit card debt and you are facing high interest charges, see if you might be able to move he balance onto a 0% balance-transfer credit card. Remember that most providers will charge a fee for balance transfers, and it is normally calculated as a percentage of the total debt you wish to transfer. If you have bad credit, you may not be considered eligible for one of these cards, but it is always worth shopping around to see if you could transfer to a card at a lower rate than your current one. Just remember to factor in all the fees to see if it will actually save you money in the long run.

If you are confident that you will be able to pay off your total debt over a shorter time period, you may find it useful to look into the cards that come with a much shorter introductory 0% rate but that do not charge a fee for transferring over a balance. This is a great pay to pay off debt interest-free.

Of course, the golden rule when transferring your balance to a new credit card is to ensure that you use it only to pay off the balance. Don't be tempted to start putting new spending on the card, as you may find yourself in a vicious circle that it will be hard to extricate yourself from.

Many providers advertise their personal loans with attractive-looking 'representative rates' - often below 5% APR. However, these seemingly great deals are normally only open to people looking to borrow a large sum of money - generally over £7,500. If you are hoping to take out a loan for a more modest amount - for example, around £3000 - you will find that most companies will charge at least 10% and often more for bad credit loans of this size. And typically only applicants with a decent credit history will be considered for the most competitive rates. Those with bad credit or a complex financial situation are still able to apply, but in most cases will be offered a much higher rate or turned down altogether.

If you find yourself with an unmanageable amount of debt that you cannot see a way out of, it is vital that you seek impartial professional advice as soon as you can. There are lenders who cater specifically to people looking for bad credit loans or debt consolidation loans. They will be able to assess your own unique circumstances and work with you to offer a solution. Don't bury your head in the sand - almost all debt problems are can be resolved as long as you seek help as soon as you run into problems and keep an open dialogue with your creditors.
"Image courtesy of [Photostock]/FreeDigitalPhotos.net"