Millions inspired to save more.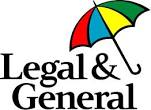 44% of people aged 18 to 34 agreed they would put more into their workplace or personal pension in the wake of the Chancellor's announcement in March, Legal & General's MoneyMood survey found.
Managing director for marketing and distribution Helen Buchanan said: "The positive response among young pension savers to the pension flexibility introduced in the Budget is a fantastic result.
"The Chancellor appears to have achieved the impossible and created a pension system that appeals to those under 35 who, until now, were the age group who tended to put off saving for their retirement."
The proportion of men thinking about saving for a pension with the introduction of auto-enrollment (AE) has declined from 37% to 32% since 2012, however.
There was an increase in the number of women planning to save into a pension as part of AE from 20% to 28% between 2012 and 2014.
There has also been a nine percentage point increase in the number of 25 to 34-year-olds and 55 to 64-year-olds planning to save over the same period.