Missing a payment: the potential cost of falling behind with unsecured loans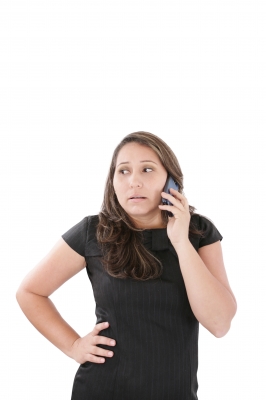 Sometimes the devil fools with the best laid plans and life doesn't run as smoothly as we might hope. If something goes wrong and you need instant access to ready cash, you might find yourself unable to pay the next instalment of your personal loan. It's something which concerns very many people who have borrowed money, be it with unsecured loans, secured loans or on credit cards.
So what are the potential costs of falling behind with your personal loan repayments? The penalties will vary depending on the type of loan you have taken out and the terms you have agreed with your lender, but in general, you will need to renegotiate the terms of your loan and you may find that the interest rate you are paying goes up.

Those who have taken out a secured loan from their bank face some very stark realities if they default on a payment. Because borrowers have to put up their house or other assets as surety for their secured loans, failure to repay on time may result in them losing their homes or other valuable possessions. Although they may enjoy lower interest rates, secured loans are a major responsibility and, if the worst comes to the worst, the results can be devastating.

Personal loans may mean higher interest rates, but the peace of mind which comes with knowing your property and assets cannot be touched can be a real comfort. Nevertheless, the penalties for missing a repayment instalment on your unsecured loan can be painful. In most instances, your lender will want to look again at the terms under which they allow you to borrow from them, and this can result in them raising the interest rates you have to pay to service your debt.

Your contract with your lender won't be void, but it will need to be drawn up again to establish the new interest rate and any additional fees you'll have to pay as a penalty. It may be an obvious point, and some life events are beyond our control, but if you think you would struggle to repay a debt if the interest rates increased, then it's wise to seek some financial advice or look at an alternative way to find the lump sum you need.

Many of us are guilty of not reading the small print in the contracts we sign, but it's important that you do when it comes to taking out a loan of any kind. Always go into borrowing with your eyes open and think ahead about how you would manage financially if something unexpected were to happen. Most lenders will be flexible over the amount they lend and the length of time over which you pay, so always make sure you look around for the best deals and only borrow from reputable lenders you know you can trust. The majority will be very fair in the terms they offer, and should make it clear to you early on what penalties you might face for missing a payment.