Money saving tips for 2015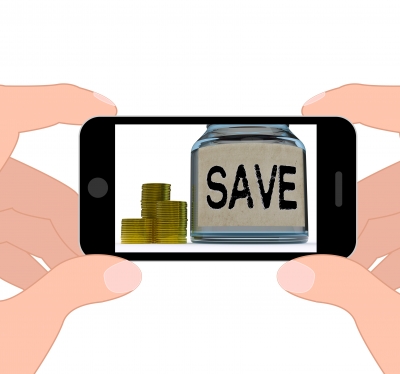 Are you feeling the January blues?
Has your finances taken a hit over the festive period?
It is the perfect time to identify money saving tips to ease the financial pressure and build frugal habit that will steer you clear from debt.
We have identified 5 simple but effective habits you can immediately implement in your crusade to save cash during. Let 2015 become the year you make use of money saving tips. Feel free to share them with friends and family and build a reputation as the go to person for money advice.
1. Vouchers
One word that sums up any cost cutting campaign. Use discount vouchers wherever possible. Before heading out to the local supermarket, make sure you have vouchers with you to reduce your shopping bill. Don't hesitate on spending some time online to look for vouchers which could save you a small fortune. When shopping online always use Topcashback or Quidco and search for voucher codes to get more money off.
2. Plan your meals
Plan your meals for the week ahead to make sure you don't waste food & save money buying things you don't need. You'll kill two birds with one stone as food will cost you less, diet will become much healthier and meals even more delicious. Also set a grocery budget each week/month. You could easily reduce your monthly shopping bill by half. You should never shop on an empty stomach as you are more inclined to impulse buys.
3. Make use of loose change
Put money into a savings account until payday & use the remainder from previous month. Only save what you don't need. Try this experiment - let each person who lives in your home put £1 in a jar each day. If there are four occupants, you'll suddenly have £28 every week. Suddenly you'll have more than £110 in a month which definitely will be useful later.
4. Sell unwanted items online
Stick any unwanted items on website like Ebay or Gumtree. Something you think is rubbish could be just what someone else is desperate for, so resist the urge to through your old shirts and shoes in the charity bag. Whether it's an old Ray Charles collection or The Godfather triology, there are always willing buyers looking to spend good money on vintage items. So take your IPhone out, take pictures of what you want to sell, and advertise it online now.
5. Buy from Charity shops
Have a look around the charity shops for some bargains at a snip of the usual price. You'll find all sorts to be found from dressers to running trainers. A good trick is to make friend with the people who work in the shop and they'll be able to recommend the good stuff they have. There are some hidden treasures to be found so take your time and look around for them.
By Yousif Hussain
"Image courtesy of [StuartMiles]/FreeDigitalPhotos.net"