Options if you have a bad credit history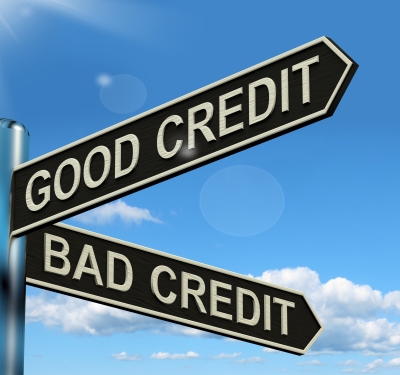 It's easy to feel disheartened when you believe obtaining finance is impossible as a result of obtaining bad credit history. Option become limited as lenders will not be prepared to a) offer you the amount you may require and b) the rates you feel borrowing money is a worthwhile effort.
There are multiple reasons for having a bad credit history. You may have missed a payment on a previous loan, received a County Court Judgement for not paying off your creditors, or even defaulted on a loan. It can be a frustrating period when you desperately need a cash injection but get refused credit due to your past financial record.
Start rebuilding your credentials
Although being trapped with bad credit history is not ideal you should always keep faith as it certainly doesn't necessarily mean the end of the road to accessing finance. There is a way back into the world of borrowing but you have to be aware the road will be long and painful. You have to be committed when it comes to your duties when lenders offer another chance to obtain finance.
Mainstream lenders are unlikely to accept your loan application if you have bad credit. So the question is where should you turn to? The answer to this question will be specialist lenders who offer loan solutions tailored towards the individual. So the good news is there are bad credit loans aimed at those, shall we say, have bad credit.
Let's discover bad credit loans
A bad credit loan becomes a life line for anyone who desperately needs money to consolidate their debts or want some cash injection. It's a great way to restart building your credentials once again to lenders. The way to do that is by instilling discipline into your financial behaviour – essentially means making the monthly repayments on time, and demonstrating money management skills.
There are other aspects you need to consider when it comes to rebuilding your credit history. A bad credit loan can be an unsecured personal loan, which means you don't require putting your property as collateral, but you will not be offered a big amount.
For homeowners with bad credit they can opt for a secured loan which you have to be very careful with as failing to make the repayment could result in your home being repossessed. With a secured loan you can access a higher loan amount with lower interest rate.
With a bad credit loans usually the turnaround time is quick. In some cases you can get the money within hours or the next day.
If you feel a bad credit loan is the right option, feel free to get in touch with us and we'll find you a deal. Visit our website for more information and fill in the application form. It takes less than a couple of minutes to complete the form https://www.clickfinancial.co.uk/bad-credit-loans Representative APR 49.9%
By Yousif Hussain
Image courtesy of Stuart Miles/FreeDigitalPhotos.net