Personal Loans Versus Credit Cards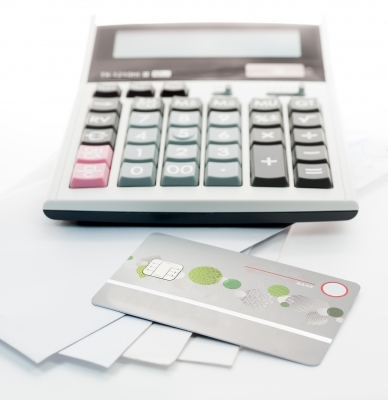 If you are in the market to borrow some money, perhaps to fund a holiday or to purchase a new car, you may be weighing up the pros and cons of borrowing on a credit card as opposed to a personal loan.
Both methods of borrowing have some advantages and disadvantages, and the way you opt to proceed really comes down to what sort of borrower you are.

If you are organised and used to keeping on top of your finances, and you have a high credit score, putting the purchase price on a credit card could be the way to go. If you qualify for one of the many 0% introductory deals on the market, you could borrow the money that you need and repay it without paying any interest at all (though don't forget you will almost always have to pay an arrangement fee). If you are confident that you can repay the amount you want to borrow within the introductory period, this could be the best fit for you. However, if your credit score is not in great shape, it is unlikely that you will qualify for a 0% card, as these tend to be reserved for those borrowers with the very best financial track records.

If you have a decent credit score but are not the best at keeping track of your financial commitments, you might find that a personal loan is a better fit for you. With a loan of this type, your monthly repayments will be fixed and paid via direct debit, so once you've signed up there's nothing more to do other than ensure there are sufficient funds in your current account to cover the cost. The interest rate that you are offered will depend on your credit score - if it is high, you could be eligible for the advertised 'headline' rate. However, this is never a given, so always carefully check any loan offers that you receive to see exactly what interest rate you will be paying on your loan.

If you have a lower credit score, your options for borrowing at a competitive rate are much reduced. Though you may be accepted for credit cards or personal loans, it could be at a pretty high rate of interest. Some people opt to try to improve their credit rating before applying for a loan by taking out a credit card at whatever rate they can and repaying it in full over a few months. This demonstrates responsible borrowing and could be enough to push up your credit rating to a point where you become eligible for better deals.

The last option to consider is secured borrowing. However, as the name suggests, homeowner loans are secured against your property, meaning that should you default on what you owe, the lender may seize your home and sell it to recoup their costs. Because this is such a risky way to borrow, it should only really be considered as an option by those who are in a secure financial position and are confident that they will be able to afford the repayments on such a product right to the end of what is likely to be a fairly long term.