Personal Unsecured Loans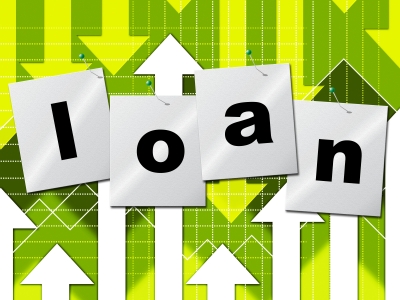 Personal loans and unsecured loans are one and the same product, but the name used does vary from provider to provider.

Unsecured loans take their name from the fact that you don't need to offer any form of security in order to get one. Instead, the lender will look at other eligibility factors, such as your credit score and other personal information. Before offering a loan, they will always run a credit check in order to double-check that you do in fact meet their criteria.
The provider will use the services of one of the UK's approved credit reference agencies and will look at your name and current address, as supplied on your loan application form. Running the check provides them with a score, which essentially indicates your risk as a borrower. The lower your score, the more of a risk you will be perceived to be, and the less likely you are to get a loan offer at a competitive rate of interest. If your credit score is very low, you may find it very tricky to get approved for any sort of credit and may need to consider approaching a specialist bad-credit loan company.

Each and every time a lender requests a search of your name, this will be noted by the agency on your credit history and will appear during any subsequent checks that may be undertaken.

If you have always kept on top of your finances, you can be pretty confident that a credit check won't throw up anything untoward, and you should find that you are considered a good prospect for a wide range of personal loans. If you want to check your score before applying for a loan, this is very quick and simple to do. Simply request a copy of your credit report from one of the agencies. Depending which one you approach, you may be required to pay a small fee. It is recommended that you have a look at your credit score before applying for any sort of credit. By doing so, you are privy to the same information as the lender and won't waste time and risk worsening your credit score further by applying for loans that you won't qualify for.

In most cases, it is possible to carry out a 'soft search' on a loan with a given provider to get an idea of whether you will be accepted or not. Loan providers generally only run a full check once they have received your paperwork.

Lenders are required by law to inform their potential customers before carrying out a credit check. They should also tell you if your account details will be stored with the agency.

In order to find the very best deal in your particular circumstances, always do some research and shop around before applying. Running an online loan comparison can help you to identify the products that will potentially best fit your needs. Never attempt to borrow more than you can afford to repay.