Secured Loans for Home Improvements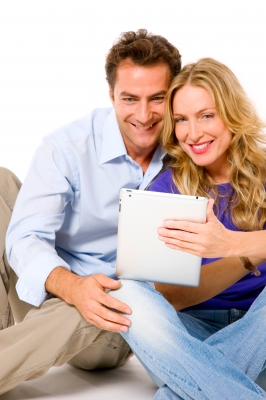 If you are planning some improvements to your home, you are probably weighing up how best to pay for the work.
As you own your property, you will be eligible to borrow money using it as security. If you are in a secure position with a decent amount of equity, this can be a low-cost way to raise the money that you need, as long as you are sure you can afford to extra repayments on top of your existing mortgage.

Before applying for a secured loan, you should work out exactly how much it is you need to borrow. Whether you are planning large-scale works such as an extension or loft conversion or smaller changes such as a kitchen refurbishment, you should get quotes from at least three reputable companies to get an idea of how much the project is likely to cost in total. Once you have your quotes, don't forget to add in a contingency budget to cover any extras or unforeseen snagging.

When you have arrived at a figure you want to borrow, it's worth working out a careful list of your income and outgoings to make sure that you will be able to cover the repayments. There are plenty of online resources that can help you with this process.

It goes without saying that borrowing money via secured loans is risky - because if you fall behind with your repayments or default entirely, you could lose your property. This type of loan is only really suited to those in a secure financial position. If you want to borrow for the purpose of consolidation, you should think very carefully before going down the homeowner route. If your finances are in a particularly precarious state, you should seek impartial advice before taking on any further debt.

When you are borrowing to fund home improvements, you could opt to take out a second mortgage with your current provider, or you could shop around for a separate product with a new lender. Before deciding how to proceed, do some calculations and work out which will cost you less overall. Don't forget that some providers may charge a pretty steep set-up fee for products of this type, so do factor this in.

Another thing to consider is whether or not you wish to add some insurance to cover your new loan. Though this will be another additional cost, it could provide you with peace of mind. Secured loans are generally repaid over a long term (up to 25 years), and it can be reassuring to know you are covered whatever may happen in the future. Make sure the policy suits your particular needs (in terms of unemployment, illness and so forth) before signing up. You don't need to take out the insurance offered by your loan provider: you can shop around for this separately and will often secure a better deal by doing so.

Home improvements carried out to a high standard are likely to add value to your property. Therefore, borrowing to fund such works can actually make you money in the long term. That being said, you should never borrow more than you can comfortably afford to repay.