Secured or Unsecured Borrowing?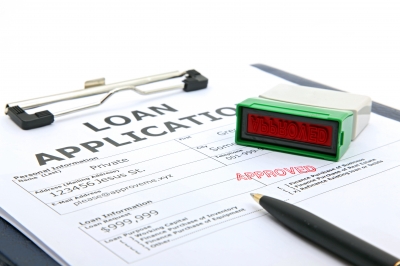 If you have never taken out a loan before, you may be wondering which loan will be the best fit for you in your particular circumstances.
There are a number of ways to borrow money, and the right route will depend on a number of factors: how much you wish to borrow, over what time frame and your credit score. If you want to take out an unsecured loan, your credit rating is a particularly critical factor, as it is this that gives the lender an idea of whether you are likely to pay back what you owe in accordance with the loan agreement. If you have defaulted on credit in the past, this will be reflected in your credit score, and a low score will mean that it is unlikely you will be able to get a competitive rate on a personal loan. Conversely, if your credit score is high, you should find it relatively easy to get accepted for a loan with a decent rate of interest attached.

If you are considering taking out a secured loan, there are lots of things to think about. Secured loans are secured against an asset - this will normally be your property, so if you are not a homeowner, this method of borrowing will not be open to you. Because you are offering collateral, the lender will often be happy to offer you a decent rate of interest, but you need to balance this against the fact that your home will be at risk if you don't keep up with your repayments. Secured loans are normally offered over an extended term - up to twenty-five years in some cases - meaning that your monthly repayments are likely to be affordable. However, twenty-five years of interest will inevitably add up to a sizeable sum, so the loan could end up costing you quite a lot over the longer term.

Generally speaking, a loan of this type is only a good idea if you have stable finances and are sure that you will be able to afford the repayments all the way through the term. Lots of people use secured lending as a way to fund home improvements such as an extension or attic conversion. This can make financial sense, as such additions are likely to add value to your home and are a good way to use the funds. However, if you are thinking about using a homeowner loan to consolidate your debt, you should tread very carefully indeed. If you are already struggling to keep on top of your finances, securing debt against your property is unlikely to be a good way to proceed. In the worse-case scenario, should you default, you could find yourself homeless. If you are finding your level of debt to be a burden, take advice from an independent financial advisor or debt charity. They will be able to advise you on how best to proceed.

If you need to borrow a fairly modest amount and can easily cover the repayments from income, a personal loan could be a great fit for you. Just remember to always shop around for the very best deal available before signing on the dotted line.