Should I consider taking out an unsecured loan?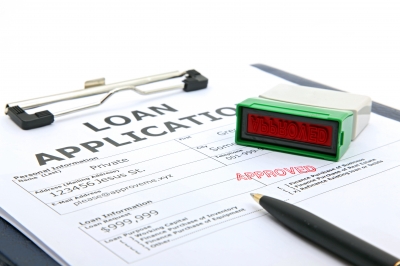 An unsecured loan, also known as a personal loan, can be a quick and easy way of accessing credit. There is minimal red tape and face-to-face interviews are rare nowadays. Online application platforms have simplified the process greatly, and mean that it is possible to have the money in your account in as little as two working days. Moreover, once you have the money, you often benefit from a greater degree of flexibility when it comes to making repayments. Many providers of unsecured loans permit borrowers to make overpayments without incurring penalties, and this can extend to the early redemption of the whole loan.
However, ease, simplicity and even flexibility are not, in themselves, sufficient reason to choose an unsecured loan instead of other forms of credit, or deciding to save up or go without.

It goes without saying that no form of credit should be taken out on a whim. Although it can sometimes be tempting, credit should not be used to supplement income. As a potential applicant, you should have a very clear idea of what you will use the money for, and you should be sure that saving up the necessary funds is not possible. Often, this is because the money is needed at relatively short notice. Provided you can afford to pay back what you borrow (plus interest), this is not usually a problem. However, if you cannot afford the repayments, you cannot afford to borrow.

Determining the relative affordability of any type of credit is not always straightforward. This is certainly true for unsecured loans. In a crowded marketplace, with numerous providers offering multiple products, it can be difficult to ascertain which ones are most suitable for you.

Frequently, you will not know the precise terms (interest rate and repayment period) on which a secured loan will be offered, until you have applied for the product. The advertised Annual Percentage Rate (APR) can be misleading. APRs are representative, which means that a minimum of 51% of people applying for the loan must be offered the advertised rate. The other 49% can lawfully be offered a higher rate.

Remember that you must pass a credit check before you can be accepted. All UK adults have a credit file, even if they have never applied for any form of credit. At a bare minimum, it will record your name, address (and previous addresses from the last six years), date of birth and any adults with whom you are linked financially. If you have ever taken out any form of credit, such as a mortgage, loan, credit card, store card, mobile phone contract, store account or car hire agreement, it is likely to be listed. There will also be a record of any late or missed payments.

Passing the credit check is your main hurdle. Provided you are satisfied that you have made the application for an appropriate reason and are comfortable with the APR and repayment period you are offered, all that is left to do is enjoy whatever it is you plan to do with the money.