Should I fund my summer holiday with an unsecured loan?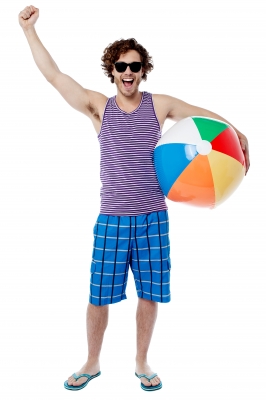 We've reached the time of year when people are turning their thoughts to summer holidays and booking those last-minute breaks when the weather brightens. If you're in a vacation mood but are worried you don't have the finances to cover the cost of a week or two somewhere exotic, would an unsecured personal loan be the best way of funding your holiday?
For those needing quick and easy access to finances ahead of booking a summer holiday, personal loans - also known as unsecured loans - can be the cheapest and safest option. Often preferable to secured loans, a personal loan allows you to borrow anywhere between £500 and £50,000 and repay the debt in manageable installments over the course of one to twenty-five years. Unlike a secured loan, which is secured against your assets and therefore an incredibly serious responsibility, unsecured loans provide a greater level of flexibility because you have more say in how much you borrow and when it is repaid. There's also no risk to your possessions or your home, something which gives peace of mind to many borrowers.

If you need access to a lump sum for something relatively small and short term - such as a summer holiday - taking out a personal loan can make much more sense than paying by credit card or with a secured loan. With the Bank of England currently holding interest rates at a historically low level, borrowing this way is an attractive prospect for many.

Of course, not everyone will be accepted for an unsecured loan and it's always important to shop around when you're thinking of financing a holiday or mini break in this way. A lender's decision to accept your application will depend very much on your credit history and your demonstrable ability to repay, so being able to prove you have a track record of paying off credit card bills or mortgage installments will be key.

While interest rates on many personal loans are very reasonable, you might also want to consider taking out slightly more than you need to cover the cost of your holiday, simply to ensure you are getting the best rates. Not only will taking out extra lower the rate of interest you have to repay, but it could also be handy to cover any unforeseen issues when you're overseas. However well-planned your holiday, you can never have complete control over unexpected incidents such as flight delays, rental car breakdowns or medical emergencies. It's also nice to know you've got a bit more spending money when you get out there.

The majority of people who take out an unsecured personal loan do so with a very specific purchase in mind, making them a perfect solution for those needing a short term injection of funds to cover the cost of their summer break. Search for the best offer from a reputable lender and be level-headed and sensible when it comes to arranging the repayment timeframe.