Taking Out a Holiday Loan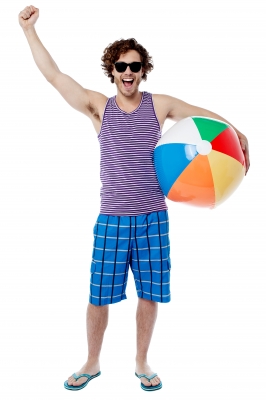 Whether you are planning a dream trip to faraway shores or a fabulous honeymoon or are hoping to attend a friend or family member's 'destination' wedding, a competitively priced personal loan may be a great way to access the funds that you need, as long as you are committed to shopping around for the very best deal available to you in your particular circumstances.
In an ideal world, you should try to pay for luxuries - and that includes holidays - from your savings. That being said, many of us don't have a pot of money just sitting around for a rainy day, and if you don't have any cash set aside, it could be well worth your while exploring the possibility of taking out personal loans to cover the costs involved.

There are a number of advantages to opting to take out personal loans for a holiday. Your payments will almost always be fixed on a loan of this type, meaning that you should find it easier to budget month to month, and you can typically choose a repayment term of between one and five years. This means that, though it goes without saying that you will pay less interest if you opt for a shorter term, you do also have the chance to spread the cost of the holiday, thus bringing down the level of your repayments.

In addition, some lenders will offer you the chance to take a payment break (or 'holiday') right at the start of the term, which can really take the pressure off at an already expensive time.

However, because providers do take a close look at your credit score before they decide whether to lend to you, you may discover that you won't be able to borrow the money that you need at the advertised 'headline' rate.

This is because only those applicants with the very highest credit scores will be offered the most competitive deals; those with a low credit score may either be offered a much higher rate or even rejected outright.

Of course, there are other ways to pay for your dream holiday. Lots of the leading credit card companies offer 0% introductory rates - meaning that if you are organized, you could borrow and pay back the cost of the holiday without actually accruing any interest at all. 

This can be a decent option for those of you that need to borrow a fairly modest amount over a short time frame - though, again, the best deals are generally only open to those with a good credit history. 

It's also worth bearing in mind the fact that, should you opt to borrow in this way, you could actually rack up a large bill in terms of interest if you fail to repay the debt within the introductory period.
In order to discover the credit option that is the best fit for you, do shop around the whole market before making any decisions. Doing a little bit of research could save you a considerable amount of money.