Ten things to know about personal loans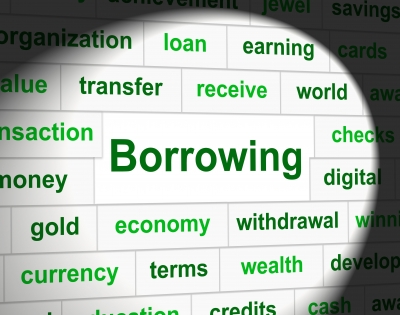 If you're wondering if a personal loan might be right for you, it's natural to have questions. However, finding the answer to those questions can be daunting. Friends and family may have conflicting opinions, press coverage may be negative, and you may worry that your bank only offers advice that's aimed at encouraging you to sign up for one of their products. Here are ten of the most common questions.

1. What is a personal loan?
A personal loan is also referred to as an unsecured loan. It is a sum of money lent by a financial institution for the personal use of the borrower. No collateral is required, which is what distinguishes it from a secured loan.

2. What can I use a personal loan for?
By and large, that's up to you. The only usual stipulation is that the money must not be used for business purposes. There are separate loans available for these. Common reasons for taking out a personal loan are to pay for a wedding, home renovations, or to consolidate existing debt.

3. Are there different types of personal loans?
Yes - but some of them are targeted specifically at a particular sector of the population. Government-funded student loans are one such example, as are the professional studies loans offered to graduates by certain banks. However, most personal loans available on the high street are more generic products, potentially suitable for anyone who is at least 18 years old.

4. How much can I borrow?
Amounts of between £1,000 and £25,000 are the most common, but some financial institutions offer up to £50,000.

5. How do I repay the loan?
Your loan agreement will detail your repayment schedule. You will repay a fixed amount every month for the duration of the repayment period. The sum you pay includes interest on the loan.

6. What interest rate can I expect?
This is the all-important question. The advertised interest rate is "representative". This means only 51% of people taking out the loan must receive the advertised rate. The other 49% can be charged a higher rate. Available rates vary between financial institutions and often depend on an individual applicant's personal circumstances.

7. How can I maximise the chance of being offered a low interest rate?
Ensure your credit record is squeaky clean. This means staying well within existing credit limits, and having no county court judgments and no missed or late payments.

8. Where should I look for a personal loan?
You could try your own bank, but bear in mind that there may be better deals elsewhere. An independent broker may be the best way to compare products across financial institutions.

9. How will I be assessed for a personal loan?
The lending institution will credit check you through one of the three credit reference agencies. Make sure you have checked your credit file beforehand for any anomalies.

10. What happens if I default?
If you're afraid you're going to default, let your lender know as soon as possible. It is sometimes possible to reschedule payments or temporarily freeze the loan. If you do default and cannot resolve the situation, your credit rating will drop. This will significantly affect your chances of further credit in the future.