The Best Way to Borrow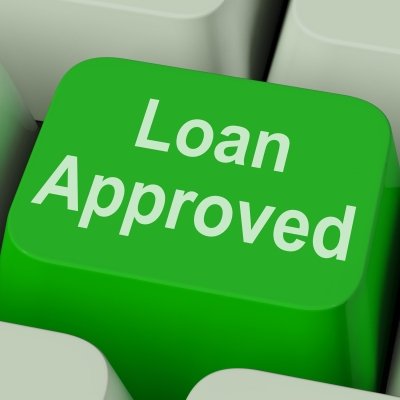 It is a rare person indeed who goes through life without having to borrow some money at some point. Many of us will have experienced a set of circumstances which meant we have needed to apply for a loan to cover an unforeseen emergency - for example, an urgent car repair or an issue such as a leak that is damaging our home. Conversely, lots of people opt to use credit for the finer things in life, from a luxury holiday to an expensive sofa. Whatever the motivation that has kick-started your search for the perfect loan, you'll need to consider a few key points before you decide how best to proceed.
The first of these is your credit score. Those who possess a high score, and who have managed their finances well in the past, are inevitably in a much better position when it comes to getting accepted for the most competitively priced loans. If you are confident that your credit file is in good shape, you may be considered eligible for the deals with the very best 'headline' rates. On the other hand, if you have navigated choppy financial waters in the past, this will be reflected in a low credit rating. The lower the score, the higher the offered interest rate on a personal loan is likely to be. In the worst-case scenario, you may be rejected for a loan of this type outright. If personal loans are off the table, one of your last remaining options (providing you are a homeowner) will be to take out a secured loan. Before going down this route, you should consider your position very carefully - if you default on secured credit, you could lose your property.

If you are already in dire financial straits, you should only consider taking out a loan if it is to cover an absolute essential. You would be well advised to consult a debt expert or charity before signing up for credit of any sort. It is all too easy to get trapped in a spiral of debt from which it could prove near-impossible to extricate yourself.

Because every application you make for credit is flagged on your credit file, it could be to your benefit to run an online loan comparison before filling in an application. This is a good way of generating a list of lenders likely to see you as a decent prospect as a customer. In addition, a number of providers offer the opportunity to carry out what is known as a 'soft search' before officially applying. This will give you a very good idea as to whether or not your application will be rubber-stamped, though it is not an infallible system, so try not to make any assumptions.

If you do receive personal loans offers, you would do well to carefully read the paperwork before signing on the dotted line. This is because you may not have qualified for the advertised rate of interest, and if you have been allocated one that is significantly higher, you may not be able to comfortably afford the repayments. In addition, the terms and conditions may vary between providers, so it's always best to be clear about exactly what you are signing up to.