The Freshers guide to personal finance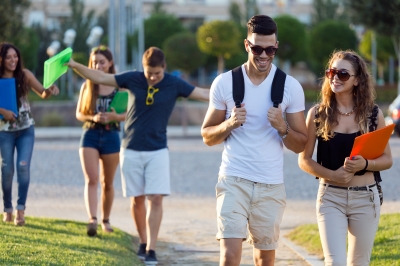 Freshers week has well and truly kicked off at universities up and down the country. This is a simple personal loans guide for young period embarking on a new journey of independence and freedom.
Preparation is the name of the game for youngsters wishing to avoid financial uncertainty. Time to stop using the phrase 'I'm skint!' next time your friends invite you out.
Plan a budget
The first piece of advice any financial specialist will give to anyone worried about their future finances is to draw up a budget. It does not happy to be a complicated sheet of paper with sophisticated calculations. Simply work out the amount you spend on essentials – Rent, utility bills, food & drink, clothes, books, travel and parties of course.
Let's be honest students are notorious for being short on cash by Christmas. It can take all the joy of the most important experience in your life. Your student loans will probably not be enough to fund all of your costs so that will mean you will at some stage sit down with a pen and paper and work out a budget.
Student loans are usually paid in three instalments. This tells we need a 3-month plan that will help us navigate our spending in a responsible manner. So it's wise to draw up a budget for each period when money will be paid in - September, January, and April.
Once you start the process, your money management skills will improve to the point where you can identify areas to reduce spending and save money.
Financial Resources
Student loans will probably not cover all of your tuition fees and living costs so getting financial support from the family is a reasonable expectation. You may decide to get a part time job at the local coffee shop or high street fashion store. So many students regret no working at least on a part time basis to help them boost their income and feel somewhat financially comfortable.
In the extreme case of not being able to turn to family or find a job whilst studying, universities should be able to provide assistance and advice on access funds or hardship funds. You should always seek help when you find obstacles in your way. You will eventually find a solution to your problem with so many people willing to help and provide guidance.
Freshers week is a fantastic time where you meet interesting people, drink like there's no tomorrow and make new friends along the way. The temptation is there to go on a spending spree without thinking about the long term consequences. Of course you should have a good time but always have an eye on the financial future.
By Yousif Hussain
Image courtesy of nenetus/FreeDigitalPhotos.net