Unsecured loans and credit ratings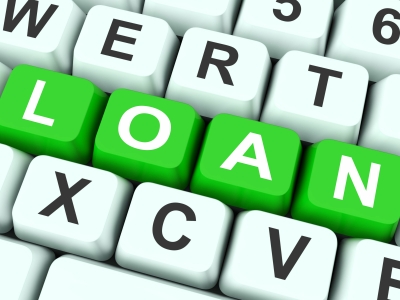 Unsecured loans, also known as personal loans, form an industry that is worth £26 billion a year. This is a considerable amount of debt and current indications are that it is rising, as consumers seek to finance both big ticket items, such as cars and home renovations, and general living expenses. Industry watchdogs and debt advice services are already beginning to sound the alarm, fearful that many individuals are taking on more debt than they can afford to service. They may have a point: the Bank of England has recently issued warnings that there has been a sharp rise in default rates on personal loans and credit cards. It expects further rises to these default rates in the next quarter of the financial year, as inflation continues to outstrip wage growth, putting household budgets under further strain. Many lenders are expected to react by tightening the conditions under which they will make new loans or extend existing ones.
The biggest questions for anyone seeking an unsecured loan in the current financial climate are two-fold. First, they will be concerned about their eligibility for such a loan. Secondly, they must consider its affordability. Fortunately, both issues can be addressed from the same standpoint. An individual's credit rating is crucial both in determining the likelihood of being accepted for an unsecured loan and in providing an indication of their ability to repay, in accordance with the terms of the loan.

Credit ratings work on the basis that some individuals are more likely than others to repay their debts. Averaged over the previous six years, they provide both a snapshot and a forecast of a person's financial health. It is too simplistic to say that no previous debt will result in a higher credit rating. It is perfectly possible, and sometimes likely, that an individual with well-managed debt will have a higher credit rating than someone who has never had a mortgage, credit card, loan or other borrowing. The key is that repayments are made on time.

It is easy for an individual to access their credit rating and indeed prudent to do so, even if unsecured loans or other borrowings form no part of that person's future plans. Apart from anything else, keeping an eye on your credit rating offers a valuable defence against identity fraud. There are three main UK credit agencies: Callcredit, Equifax and Experian. All of them can provide an individual with their credit file, in return for payment of a small fee. Credit score trackers, such as Noddle, offer the same service. However, the same individual's score may differ slightly across agencies.

A bad credit score does not necessarily signal no access to a personal loan. However, it may reduce the number of providers and result in more onerous repayment terms. That said, there are various ways to help reduce an individual's risk in the eyes of lenders. One is to reduce credit card borrowing and overdrafts to below 75% of the limit. Another is to ensure registry on the electoral roll. A third is to avoid overspending before applying for a loan. Alone, none of these may be decisive, but together they tend to suggest that an applicant is more creditworthy than their credit rating might suggest.