Unsecured loans: how to improve your chances of being approved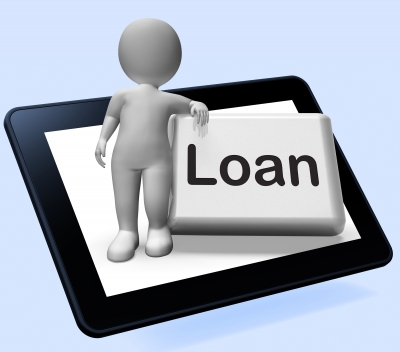 Unsecured loans are big business. Recently released figures show that consumer credit grew by 9.4% in the first six months of 2017, and much of that is attributable to unsecured loans. With more providers than ever, the days when only a bank, usually your own, could offer you a loan have long gone.

With interest rates staying at record lows for a sustained length of time, it is easy to see why an unsecured loan is an attractive form of borrowing for many people. This type of loan has the added advantage of requiring no collateral, which means that the risk of, for example, losing your house if you fail to make repayments, is remote.

However, some applicants for an unsecured loan are surprised when they are offered an APR rate that is lower than the advertised one. Others simply fail to get approved for a loan at all. It is worth unpicking the reasons behind these problems in an attempt to help would-be borrowers.

A person's credit record is key to being approved for an unsecured loan and to being offered one at a rate matching the advertised APR. You should apply for a copy of your credit file from one of the three main credit reference agencies: CallCredit, Experian and Equifax. This allows you to address any errors or omissions. This might be an incorrect address or your file might suggest that you are financially linked to an ex-partner. If the latter is a problem, and there is no continuing link (such as a shared mortgage), you can apply to the relevant agency to correct the information.

Your credit file will note if you are listed on the electoral roll. If you are not, register straight away, as this is the most important step you can take when it comes to maintaining a good credit record.

If you have a history of credit problems, such as missed or late payments, and particularly a property repossession or outstanding County Court Judgment, you will find it difficult to obtain any sort of credit. The best approach is to build up a better credit picture by making future payments on time and clearing balances promptly. This can take time and may delay your acceptance for further credit.

Having no credit record can be as big an obstacle as having a poor one. It is an inevitable consequence of never having taken out any form of credit agreement. If, for example, you have always had a Pay As You Go mobile and have never taken out a credit card, it is difficult for a loan provider to assess the risk in lending to you. One way to deal with this is to apply for a credit card and use it prudently. This means staying within the card's limit, but also clearing the balance in full each month.

Another useful tip is to avoid making too many credit applications in the run-up to applying for a large amount of credit, like a secured loan. Each application leaves a "footprint" on your file that can be a red flag to lenders.

Finally, remember that all lenders are different and a refusal by one does not necessarily mean you will be refused by another.