Wedding season! Could an unsecured loan help cover the cost?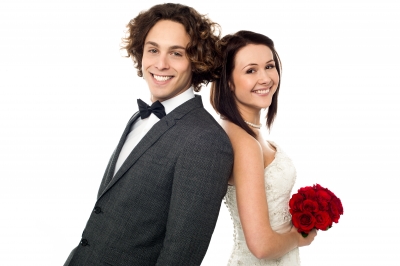 It's that time of year again: the wedding season, when it seems you're dusting off your finery every weekend to attend the nuptials of an old schoolfriend or a distant cousin. Weddings are an expensive business. If you're planning your own wedding, whether for this summer or the next, you may find you need instant access to some extra money to cover all the little costs and expenses which soon mount up.

As anyone who has ever planned a wedding knows, there's always more to do and more to pay for than you expect, and little hiccups and bumps in the road do occur and can become expensive. No matter how tight a rein you try to keep over your budget, not everyone has enough saved away to cover everything from venue hire, caterers and 'the dress' to table decorations and flower arrangements.

Borrowing options

Taking out a loan of any description is a serious commitment, but all the more so if you choose to take out a secured loan. This is because a secured loan is secured against your property and assets, meaning you could risk losing your home or other valuable possessions if you fail to keep up with repayments and find you cannot pay off the debt. While you may pay a lower rate of interest on a secured loan, many people wanting a small lump sum for a short period of time often find that unsecured loans are a better option.

Unsecured loans can offer greater flexibility, allowing you to borrow anything from £500 to £50,000 and to repay the debt over the course of anywhere between 1 and 25 years. Although the interest rate might be slightly higher, if you need an instant injection of cash and you intend to pay the loan off fairly quickly, an unsecured loan can be the sensible choice.

Ringing the changes

We all want our wedding day to be special, and we also all hope it's a one-off event! If you need to access additional money to cover the costs, then an unsecured loan to see you get the day of your dreams might seem like an attractive option. Because your home is not at risk with an unsecured loan, this type of borrowing can offer you peace of mind and allow you to concentrate fully on the tricky task of seeing that everything comes together in time.

Unsecured loans are an increasingly popular way for couples to borrow ahead of their big day, replacing the traditional secured bank loan or borrowing on a credit card. The majority of people who apply for a personal loan do so with one very specific purchase or occasion in mind, and few things are quite as momentous as a wedding.

Before taking out a personal loan, make sure you have calculated your wedding budget as best you can. It may be a wise move to borrow slightly above what you think you'll need, not only to take advantage of lower interest rates but to cover all those little things which suddenly occur to you the further on you get in planning your wedding.