Young people obtaining a loan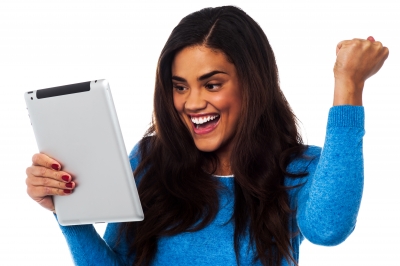 Applying for a loan can be a very confusing time for most people. There are so many solution borrowers can opt for, various criteria to meet, and this before mentioning whether your credit ratings will be acceptable to lenders.
Young people are particularly in a tricky situation. Most come out of university with thousands of pounds worth of debt, jobs market is notoriously unstable, and rent is soaring through the roof. So the question for young people who may need to borrow money is what are the priorities that need to be considered to be in a strong position to access vital credit?
Research the rates
The first piece of advice one should recommend for any young person seeking a loan is to research the market. Take into consideration the amount you want to borrow, the interest you'll need to pay, as well as the term of the loan. Luckily for consumers there are so many options available from lenders offering loans ranging from unsecured personal loans to guarantor loans where you may get a family member or a friend to vouch for you in case you don't meet the repayments.
Consider loan terms
Lenders naturally will want to see any borrower's credit history before decided whether or not to accept any loan application. For those who have just left university and have no history of applying for a loan, it will definitely be an uphill task convincing lenders you're a responsible borrower. As most young people will seek loans with low rates due to their circumstances, these options will be limited. But one should not give up as the consumer finance industry begins to design products specifically aimed at people with less than attractive credit record.
Possible solutions
As we've established young people will have a limited option to access a loan, however all is not lost. Young borrowers will need to be aware that initially, in order to access a loan, the amount you take out will be limited and interest rates will be higher than usual. For example a bad credit loan will be an ideal start to help you get access you want whilst building your credit score at the same time.
Build a strong credit history
Our final advice is to build a solid credit record. Lenders will be more than happy to lend to individual with a dynamic credit past and demonstrated reliable behaviour when it comes to paying back any loans they obtained. Start with simple steps to improve your credit history. This can be shown by paying back your credit card bill in full each month and keeping your personal information accurate with credit agencies.
Remember to browse our panel of debt solutions we can offer via the biggest lenders in the country. Visit here for more information and remember that we NEVER charge upfront fees. EVER.
By Yousif Hussain
"Image courtesy of [stockimages]/FreeDigitalPhotos.net"